BIRMINGHAM, AL – December 6, 2022 – O'Neal Steel announced changes to its executive leadership team today.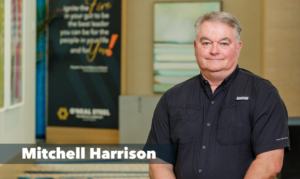 Mitchell Harrison, Vice President of Operations, will move into a consultative, pre-retirement role. Effective May 1, 2023, Harrison will assume the newly created role of Vice President of Operations Support. He will manage various targeted projects and initiatives primarily focused on the organization's growth. Harrison joined O'Neal Steel in 1977 and has had a storied 45-year career. He has led several key initiatives and projects that have catered to the company's current growth trajectory.
In addition to Harrison's retirement, O'Neal Steel also announced the promotion of Jodi Parnell to Chief Operating Officer, effective January 1, 2023. Parnell joined O'Neal Steel in 1999 and has served as Vice President of Supply Chain Management for the last ten years. In her new role, Parnell will assume leadership responsibility for both the company's Operations and Supply Chain groups – creating a single Supply Chain & Operations team.
"Jodi's work ethi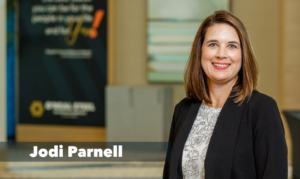 c, profound expertise in the metals distribution business, and her 23 years at O'Neal Steel make her exceptionally qualified for our Chief Operating Officer role," said Tate Forrester, President and CEO of O'Neal Steel. "She is recognized as a powerful and dynamic leader – not only within our organization but throughout the industry as well."
Parnell's influence as the COO will position the company for continued growth and allow for the skillful execution of O'Neal Steel's long-term strategic initiatives.
"I am humbled and honored by the opportunity to serve as our new Chief Operating Officer," said Parnell. "I have always been very passionate about our people, suppliers, customers, and the steel industry itself. I look forward to collaborating with our teams to drive operational efficiencies and future growth."
About O'Neal Steel
O'Neal Steel, now in its 101st year of operation and an O'Neal Industries affiliate, supplies a wide range of carbon and alloy steel, stainless steel, and aluminum products for companies nationwide. Founded in 1921 and headquartered in Birmingham, Alabama, O'Neal Steel has 18 strategically located distribution centers throughout the country that offer inventory and value-added processing capabilities tailored to market needs, all while providing high levels of customer service. O'Neal Steel's industry-leading online platform, PRONTO®, provides continuous access to inventory, pricing, ordering, and account management. www.onealsteel.com.