O'Neal Industries' roots can be traced back to 1921 when Kirkman O'Neal founded what would later become O'Neal Steel.  Kirkman started a small steel fabricating business in Birmingham, Alabama and quickly gained a reputation for dependability and performance. He once said in a 1926 interview with The Birmingham News, "We turn out each piece of work and each contract the very best that can be done, and we are determined that it shall be satisfactory." That set the tone for the strong work ethic and business philosophy that O'Neal Industries' companies would become known for in the years ahead.
Throughout the Great Depression, Kirkman's company, then called Southern Steel Works, held firm by maintaining strong customer relationships, and by 1935 had become one of the South's first metals service centers. Changing its name to O'Neal Steel in 1956, the company focused on serving customers whose needs did not meet the high-tonnage requirements necessary to enable them to purchase materials directly from the mills.
During World War II, O'Neal Steel became the nation's largest producer of general-purpose bombs, employing over 1300 men and women who not only produced bombs, but many fabrications for the war effort as well. In recognition of support of this military effort, the company was awarded the Army and Navy "E" for Excellence and two additional Citations for Excellence by the U.S. government.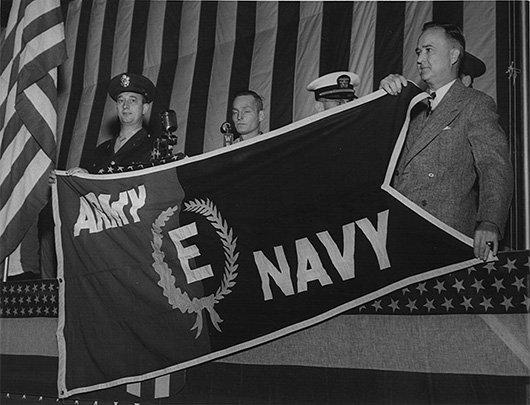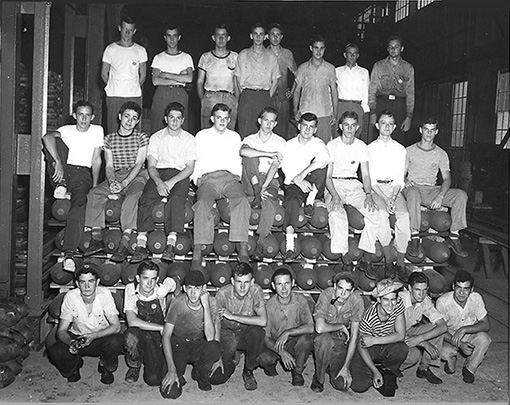 Emmet O'Neal, Kirkman's son and former Chairman of O'Neal Steel, joined the company in 1946 setting the company on a strategy of geographic growth. In 1952, the company opened the first satellite district in Jackson, Mississippi. During the next half-century, through corporate planning and acquisitions, O'Neal Steel greatly expanded operations with the addition of numerous facilities throughout the South, Midwest, and Southwest. Also during that period, in 1984 Emmet's son Craft O'Neal joined the company, representing the third generation of family involvement in the business. He has held a variety of sales, district management, and corporate positions through the years and currently serves as Chairman and CEO of O'Neal Industries.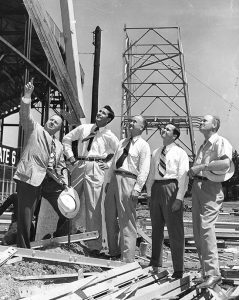 Growth continued into the 90's with the 1997 acquisition of Metalwest, the company's first stand-alone subsidiary.  Acquiring successful companies within the industry with similar cultures, matching values, strong employee and management teams, who offer complementary products and services seemed to make perfect sense.
A strategy of profitable growth, with diversification and expansion in products, industries, and geography, positioned the company to capitalize on the opportunities that would be afforded in the coming years, including acquiring a dedicated weldment operation in Monterrey, Mexico in 1998, O'Neal de México, the first business outside the U.S.
At the time of Emmet O'Neal's unexpected death in 2004, O'Neal Steel closed on Aerodyne Alloys, the first acquisition into high-value nickel, cobalt and titanium bar products.
Diversification would continue with the 2005 acquisition of Leeco Steel. Leeco is a leading distributor and processor of specialized grades of high-strength steel and alloy plate and serves customers throughout the U.S., Canada, and Mexico.
In the fourth quarter of 2005, the company purchased TW Metals (TW), the largest acquisition in the company's history expanding the geographic reach worldwide. TW is a well-established service center specializing in pipe, tube, bar, and rod in stainless, aluminum, alloy, and carbon, as well as a variety of high and superalloys such as nickel and titanium. TW has stocking and processing locations throughout the U.S., Mexico, Europe, and Asia.
Following the acquisitions of several more global specialty metals companies in 2006 – 2008, including what is now known as United Performance Metals (UPM), the global reach expanded even further. An aerospace specialist, UPM carries a wide variety of products such as sheet metal, bar stock, forgings, and castings to small hardware in many alloys such as nickel and cobalt.
After growing into many separate and unique companies, in 2008, the shareholders formed a parent company, O'Neal Industries (ONI), to better manage the growth of the business and provide some corporate support functions for the subsidiary companies, such as mergers and acquisitions, financial reporting, legal, corporate compliance and tax services.  However, each company continues to handle core functions that are unique and strategic to them, such as sales, operations, and purchasing.
With a continued focus to invest in the current portfolio of businesses, in 2008, ONI through subsidiary company TW Metals, acquired Stainless Tubular Products (STP), a supplier of stainless steel tubing, pipe, and fittings, specializing in polishing.
In late 2011, through subsidiary UPM, ONI acquired Plus Ten Stainless, a provider stainless steel and nickel alloy plate in the San Francisco Bay area.
In 2012, the acquisition of Iowa Laser represented a significant move for ONI. The addition of Iowa Laser's capabilities and expertise increased manufacturing offerings and improved overall growth. O'Neal Manufacturing Services was formed, offering multi-stage processing capabilities, providing OEMs a reliable resource for large-scale and labor-intensive jobs that require specialized facilities and a high degree of manufacturing expertise and efficiency.
In 2013, ONI acquired Vulcanium Metals which operates stocking facilities in Northbrook, IL and Belfast, Northern Ireland. The addition of Vulcanium added a full line of inventory in titanium sheet, plate, block and bar products and specializes in providing titanium distribution and supply chain solutions to OEMs as well as subcontractors across the world.  Aerodyne Alloys, Plus Ten, and Vulcanium merged with UPM to become a leading global distributor of high-performance specialty metals.
In 2018, TW Metals' United Kingdom subsidiary, TW Metals Ltd, acquired Locate Supplies LTD (Locate), a metals and plastics distributor with locations in Scunthorpe and Peterborough, UK.  And in 2019, O'Neal Industries diversified its portfolio of companies by acquiring G&L Tube in Cookeville, TN.  G&L is a leading North American manufacturer of small diameter, thin wall tubing in stainless steel, nickel alloys, titanium, and Monel®. Their products are produced for blue-chip OEM and Tier 1 customers serving diverse applications such as heating elements, vehicle fuel systems, HVAC and other heat and corrosion-resistant applications.
In late 2021, Slice of Stainless, a specialty grade stainless steel and nickel alloy sheet solutions center serving customers in a wide variety of industries, was added to O'Neal Industries' portfolio of companies.  Located in Cincinnati, OH, Slice partners with their customers by providing same day shipment, value-added processing capabilities, innovative supply chain solutions and customizable material programs to fit production needs.
O'Neal Industries is proud to remain a family-owned company today – with an extended family of dedicated employees, providing the finest in quality and customer service. Indeed, the primary focus is on customers rather than on Wall Street, which ONI believes is tantamount to maintaining their current position as an industry leader. Today, ONI is a global company providing an extraordinarily high level of quality and service to customers around the world; offering a broad range of products and value-added services in the industry. Most importantly, the company values doing business the right way, with honesty and integrity, and that will never change.
Emmet O'Neal would often say, "If you stop growing you die."  The company has over a 100-year history of growth and invites employees, customers, suppliers, and the community to forge forward together as we meet the challenges of the future.